We've been hosting meetings and answering phones for many years. Allow us the pleasure of assisting your business today! (813) 350-7800
Our suite is home to 15 companies who lease Executive Style suites from us on a full time basis. Our specialty is Virtual Officing. We provide various virtual office services to hundreds of businesses state-wide, nation wide, and internationally.
If you know of a small business owner looking for affordable office solutions, send them our way! Our family owned and operated business promises to provide them excellent service.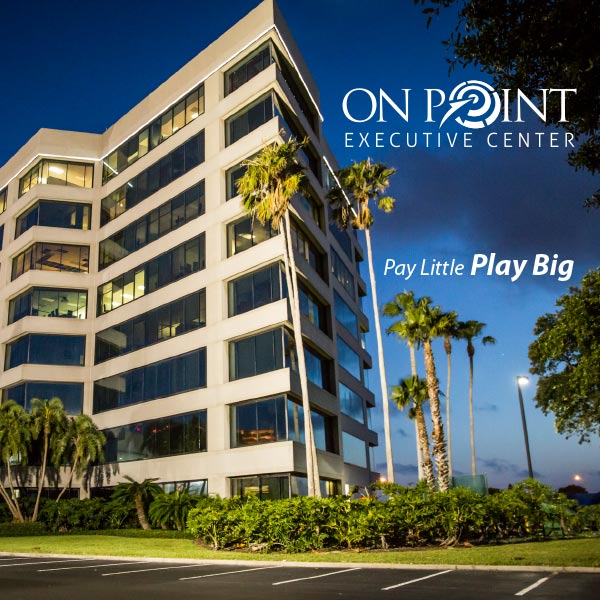 On Point Offices
Whether you need short-term, long term, or roaming packages customized to meet your individual needs, we can't wait to add you to our list of satisfied customers. With breath-taking waterfront views and a full suite of on-demand professional services, On Point Executive Center is committed to playing a key role in helping your business growth!
Virtual office services, tampa meeting space, professional (waterfront) office suites and staff, combined with Executive business services on demand = On Point Executive Center. Tampa Florida's premier Virtual Office Center.
Small business owners can't always afford all of the luxuries of the large corporate entities. By using our shared services you have access to them when you need them, pay for them only when you use them, and leave the management and upkeep to us.
With more than 30 years combined experience in the Virtual Office and Executive Suite industry, we are prepared to listen - accommodate - and serve!
Review Our List of Services